Trip report: Facebook F8 conference
My first visit to California (and the US) happened this week while attending the F8, the annual developer conference from Facebook. It was an intense 3 days, full of learning, announcements and FUN.
In this post, I'll share with you some highlight of my first F8 experience.
Facebook Developer Circles leadership day at FB HQ
Developer circles was officially launched last year and DevC Casablanca was one of the first communities to join. I'm very honored to be part of this community.
One day before the F8, Facebook Developer Circles team organized a leadership day at Facebook HQ for DevC leads. The day was full of learning and FUN. I've got the chance to met some friends and made (many) new ones.
The facebook team shared with us their vision of the program, insights and next milestones, and we were super honored to met Oculus Co-founder Nate Mitchell. at the end of the day, we had a quick tour in the huge Facebook HQ (and yes, I got my super nice Ice-cream).
F8 Day 1 highlights
F8 gathers more than 5000 developers each year, which makes the queue so longs. But I've managed to get a seat in the second row and was only feets away from Mark :D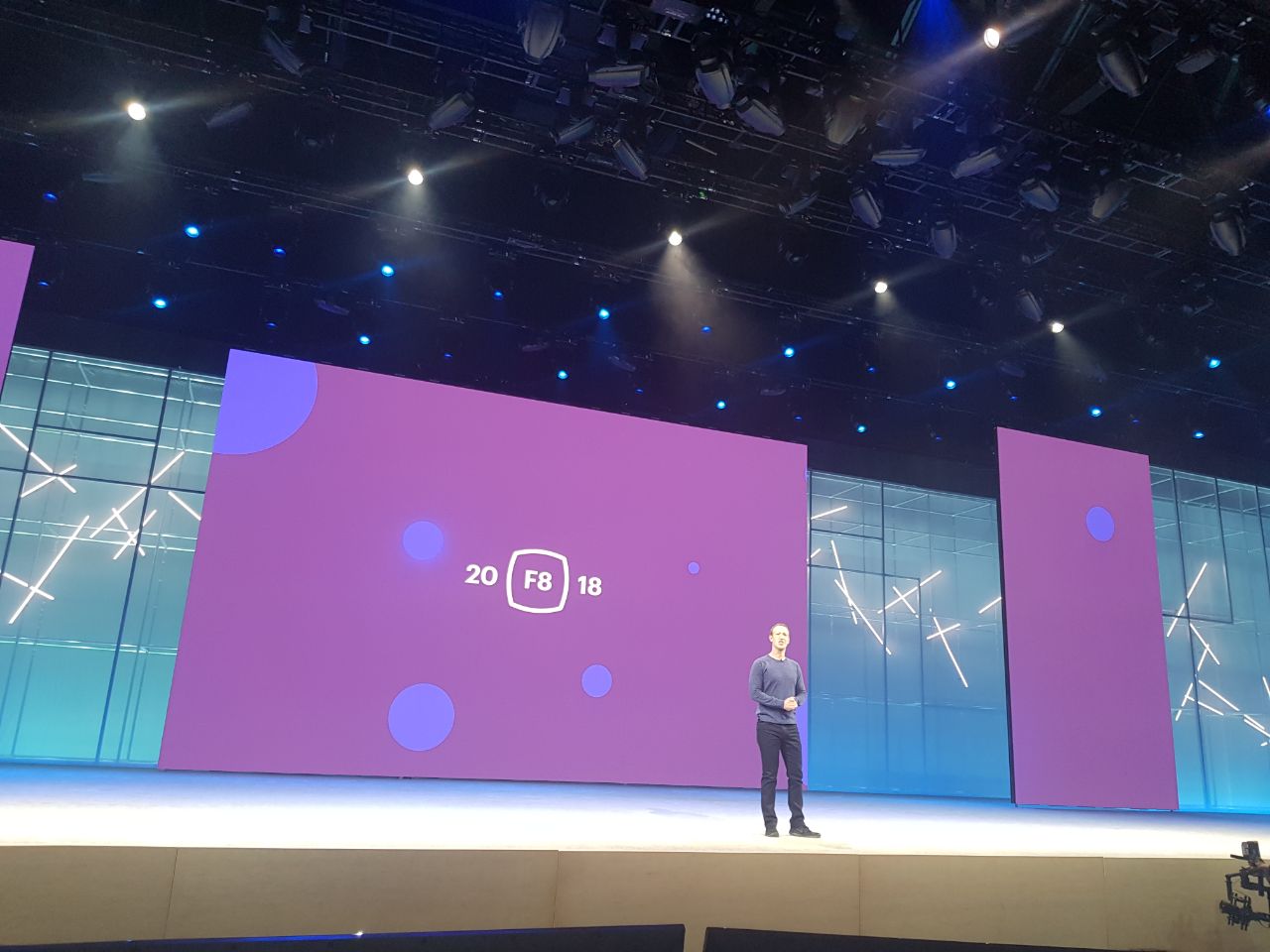 Clear history on Facebook
Mark announced a new feature that Facebook is working on: Clear History. This feature will enable us to see the websites and apps that send information to Facebook when we use them, delete this information from the account.
Dating on Facebook
Facebook announced plans to build a feature for dating and relationships within the Facebook app. Users will be able to create a dating profile that is separate from their Facebook profile — and potential matches will be recommended based on dating preferences, things in common, and mutual friends.
Facebook and the community
Facebook will continue investing and expanding in its developers community, and obviously developer circles program. more details here.
AR Camera Effects for Instagram, Messenger and Facebook Lite
Last year at F8, Facebook announced the AR camera platform, and today they're bringing this experience to Instagram and Messenger as well. I'm personally super exited about this.
Oculus Go Available Now
This is an exiting news for all VR lovers all over the world. The so waited Oculus' first standalone VR headset is available globally today, starting at $199 USD.
I've already tried it, and the experience is awesomely unique.
F8 day 2 highlights
The second day of F8 was more technical and focused on the long-term technology investments Facebook is making in three areas: connectivity, AI, and AR/VR.
Artificial Intelligence
Facebook CTO, Mike Schroepfer, announced the next version of the open source AI framework, PyTorch 1.0, which combines the capabilities of many tools (PyTorch, Caffe2, and ONNX) to provide everyone in the AI research community with a fast, seamless path for building a broad range of AI projects.
Augmented reality
Facebook teams has created a prototype system that can generate 3D reconstructions of physical spaces with surprisingly convincing results. Check out the video below! Amazing.
All f8 videos are available online. make sure to watch them and catch up with the great announcements. As for me, I'll be heading to London next week for Devoxx UK. Stay tuned for another trip report for Devoxx UK next week ;)