5 reasons to attend DevNexus 2020
We are writing these lines from 2 different beautiful cities; Brussels for me where I'm attending, for the first time the amazing FOSDEM; and Copenhagen for my dear friend, java champion and boss Badr El Houari after participating in jspirit unconference, as he likes to describe himself lately: unconference advocate!
Our next conference this year will be Jfokus in Stockholm, then I'll fly afterward to Atlanta to attend one of the conferences that I wanted to attend since a while: DevNexus.
In this post, We share with you top 5 reason on why I'm attending, and why you should join me to this year's Devnexus.
JUG Leaders Summit
I am attending DevNexus not as a speaker (unfortunately), but as a JUG leader representing MoroccoJUG (a great honor). DevNexus team organizes this year a GLOBAL JUGS LEADERS SUMMIT!
MoroccoJUG is the only active JUG in Morocco, a previous member of the JCP, and had been at the forefront of Adopt-a-JSR from the very start. In fact the JUG was awarded as an "Outstanding Adopt-a-JSR Participant" for their contributions to Java EE 7.
The JUG leaders summit is an amazing opportunity to meet fellow JUG leaders and discuss common challenges, exchange ideas, give feedback, learn tips on how to build and engaged community run successful events.
The JUG leaders summit is organized during the first day of the conference, Feb 19, and I am already super excited to be part of it :)
By Java Community for Java community
Devnexus is the largest independent Java platform conference in the USA, run by the Atlanta JUG. Devnexus become an annual attendance of over 2000 software developers and one of the leading technology events held annually around the globe.
I heard a lot of cool things about the conference and how the organizers aim to connect developers from all over the world and promoting open-source values. Besides the technical talks, there will be many opportunities at the conference to meet with the community and to network.
Meeting the usual suspect
Usual suspect are everywhere! That's a fact. But Devnexus is one of the annual rendezvous for many usual suspect to meet, hang out, share knowledge, learn from each other, and have fun. Never underestimate the power of a little fun mixed with some interesting people!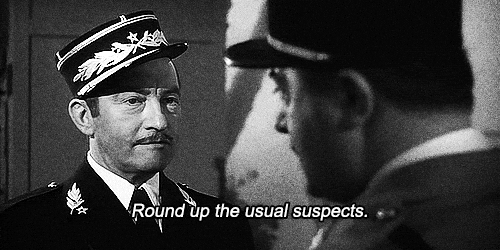 I typically spend as much time talking to people in the hallways as I do attending talks, It's a great way to build new relationships and make connections with attendees from diverse backgrounds and with a lot to share.
Great speaker lineup
with many of rock star speakers and 14 concurrent tracks and 150+ individual sessions, Devnexus brings to participants an unparalleled opportunities for both learning about the latest technology trends and diving deep into technologies that interest them.
The sheer amount of content at Devnexus is nothing less than astounding! With such many tracks and diverse sessions, happening simultaneously from early morning until late evening, covering a wide range of technology trends, no matter what happens, there'll be something that you will learn and take from this conference.
Great Location
Atlanta is the No. 1 filming location for movies and TV shows in the world, according to FilmL.A. Atlanta is a city that has many people buzzing. Millions swing by yearly to Georgia's capital city to feel its historical significance and get a taste of it's vibrant culture.
Devnexus is an opportunity for me to visit Atlanta and discover its southern charm, dynamic culture and rich history.